(Feb. 15, 1968) -- A military guard snapped to a salute as pallbearers removed the body of 20-year-old Roger Bryan Crowell from Holy Family Church in the bitter cold last Sunday morning following funeral services there.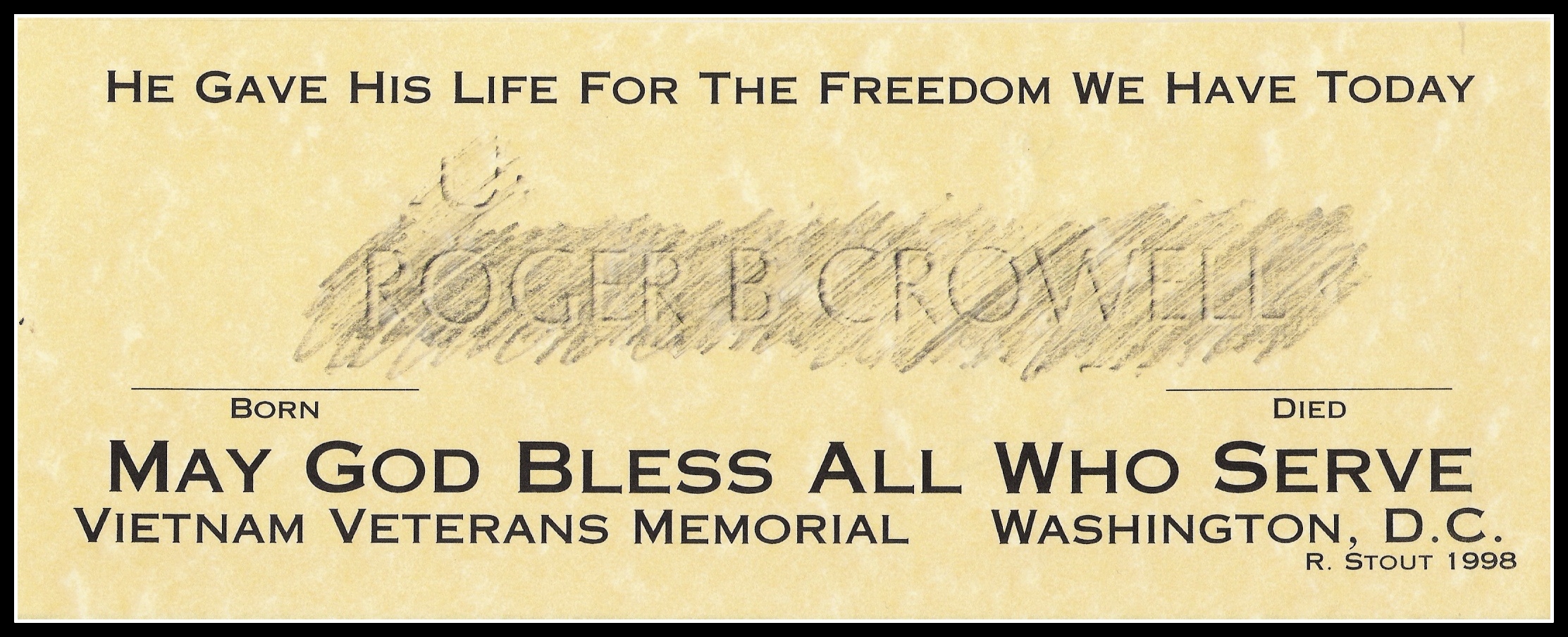 Young Crowell is another Belleville victim of the Vietnam conflict. He was a product of the Belleville school system and his parents have been long-time residents of 100 Tiona Avenue.
The telegram of regret from the Army states that he died of gunshot wounds suffered during an engagement with the enemy Vietcong forces on Jan. 31. The body was flown back home to Belleville.
Crowell was known to his family by his nickname "Rog." He was an outstanding Little Leaguer and winner of many trophies for athletics.
He attended Grammar School 5 on Greylock Parkway, Belleville and went on to Belleville High School where he was especially active in football, baseball and basketball. He graduated from BHS in 1965.
Crowell was engaged to be married for several years to Gail Corino, his high school sweetheart. A draft notice precipitated the marriage but because their marriage was kept secret, the ceremony was held at three different times in as many different churches - in June, September, and December 1966.
The young couple had only four days plus Roger's leave time, to be together in all their married life. Their son, Roger Jr. is now 10-months old; he was born in Clara Maass Memorial Hospital. Roger Sr. was able to obtain leave and arrive to be with his wife and new baby the day after the birth.
The Belleville Times